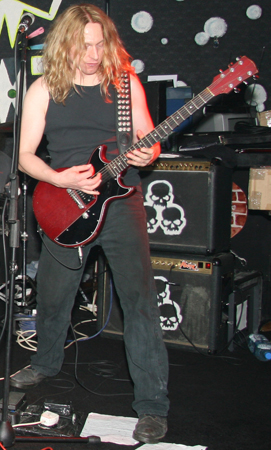 As a mobile guitar teacher, I also teach guitar lessons in Bolton and the neighbouring areas such as Horwich, Westhoughton, Farnworth, Kearsley, Little Hulton, Walkden and Over Hulton.
Having taught guitar full-time, professionally for over 25 years, I know exactly how to get the best out of my students for them to progress and see improvements with my guitar tuition tailored to the individual.
I believe that part of learning how to play the guitar is enjoying what you're learning so you get to choose exactly what you want to learn. Love Ed Sheeran? Great! Idolise Joe Bonamassa? Fantastic! Prefer death metal? Not a problem! I can teach you any style of music you desire to play, be it rock, metal, punk, pop, country, jazz or blues (and many, many more!). If you've got an eclectic taste in music, that's completely fine. You don't have to settle on one style of music. You choose the songs as you progress along. I always ensure to challenge my students so that they may improve at a steady rate but don't worry, you won't be forced to 'run before you can walk'. Lessons and song choice will always be tailored to your abilities to provide enough challenge to learn but not too much to bewilder with more advanced songs postponed until your skills reach the required level.
Guitar lessons are available in Bolton for beginners right through to experienced guitarists. So if you're looking to learn right from the beginning with the basics (bar chords, power chords) or you're looking to learn advanced techniques to improve your solo playing (shredding, finger picking, harmonics, tapping), I can provide you with the guitar tuition you need.
Bass Guitar Lessons in Bolton
In addition to guitar, I also teach bass guitar lessons. Whether you're into funk, rock, jazz, motown or disco, I can teach you how to play bass with slap bass techniques, shredding and technical virtuoso jazz playing.
Guitar Lesson Prices
Guitar lessons cost £24 per hour and are available for as long and as often as you like (most people prefer a 1 hour lesson per week). Lessons are available 7 days a week, morning, afternoon or evening.
I teach adult students and kids aged 10 years and older, and lessons take place at your home or residence.
Kickstart your guitar learning today
If you'd like to book a guitar lesson or bass guitar lesson with an experienced, professional mobile guitar teacher in Bolton, call Rob today on 07946 324 803 or send an email.